This is the home page for Dr. Mark Miller and his family. We hope you enjoy seeing our family pictures  and descriptions of our adventurous  trips. We have moved up to Blowing Rock, North Carolina full-time. I have retired from private practice, but busy with Dermasensa (a start-up cosmeceutical company including exports to China), Coolsculpting lectures, missions & family.  We were  in Fayetteville, NC for 25+ years from 1988, although I was born and raised there. We love to travel and go on medical mission trips all over the world. Mark has provided disaster medical relief in Nepal, Iraq, & for Hurricane Katrina. Mark has been to AFRICA (Botswana, Kenya, Zambia x 2, Zimbabwee, Lesotho, South Africa, Egypt), ASIA (Philippines & China) CENTRAL/SOUTH AMERICA (Honduras, Peru x 3, Belieze, Ecuador, Costa Rica x 2) and MIDDLE EAST (Iraq'03,  also spending some time in Iran, Israel, Jordan & Syria in the 1970′s). He regularly provides medical support for high school seniors on mission trips worldwide.  Carpe diem! mark, beth, will & jo, victoria & colin, shelby
Please click under the Blogroll, WhereAreTheMillers, on the right side of this page, to follow my posts during my time serving in Nepal. Thanks, mmd
Today, our CBN Humanitarian & Disaster Relief Team was deployed west of Kathmandu running a medical clinic in the village of Sitapaila. I saw 65 patients today while working beside doctors from Indonesia & Israel who were seeing similar numbers. Our 2nd medical team was placed in another village. We drove by medical base camp setups in Kathmandu from multiple countries including Japan & China (Incredible coming together of nations)! Of course, another 4+ magnitude earthquake took place early this morning! Although knowing they come daily, it still does not diminish these quivers' psychological impact on me & the Nepalese people.
Tomorrow, our CBN International team ventures further east out to the far reaches of the Kavrepalanchok District towards Mt. Everest. I have not seen the mountain yet due to cloudy weather conditions and smog conditions in and around Kathmandu. We will set up our tent/tarp camp, cook by the campfire like the people we will be serving and run medical relief clinics from there before returning mid-week to base camp in Lalitpur just south of Kathmandu. We will be taking a revolutionary Air Mobile Rescuer water purification unit producing 25 gallons/hour of pure water and eventually dropping them off to the unreached disaster areas.
So you will not hear from me for a few days during this outreach. Your thoughts & prayers for safety & healing are always welcome & appreciated by all of the international volunteers assisting in this massive relief effort (especially me)! Reporting on the ground in Nepal, mark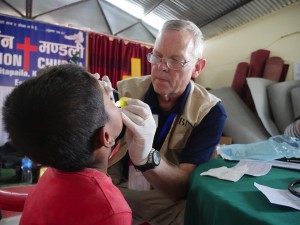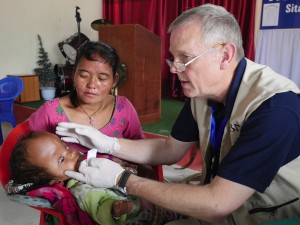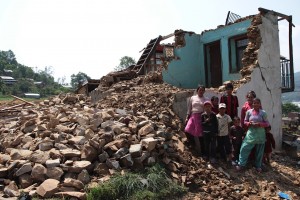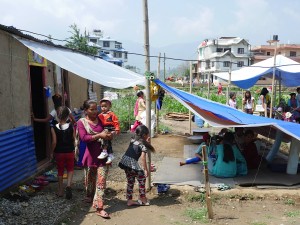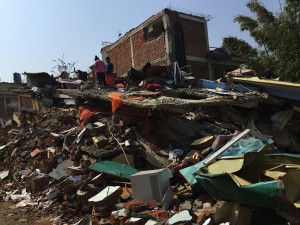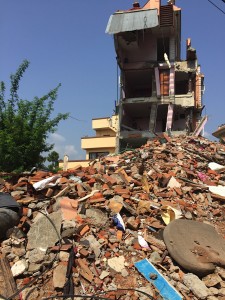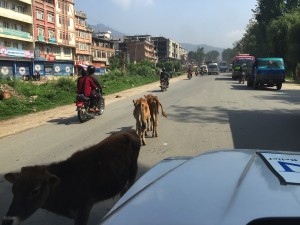 I received my medical disaster response team identity card this morning from the Nepal Ministry of Health and was in the field within hours. We were deployed east of Kathmandu in the Kavrepalanchowk district village of Bonepa running a medical clinic. Of course, a 4.2 magnitude earthquake took place this afternoon with its epicenter in that very Kavrepalanchowk district while we were there! These are very disturbing quivers that go beyond the feeling one receives when the Fort Bragg military guns rattle your windows back home!?! Over 160 aftershocks above four Richter scale so far have been recorded in Nepal since the major 7.9 earthquake on April 25. We have already seen how this repetitive daily action takes it's toll on the morale and psyche of the Nepalese, who desperately want to move forward. The quake & it's aftermath have affected 8 million physically & all of Nepal's 28 million people pyschologically now with over 7,700 deaths.
At 2 weeks out, there are still unreached areas, shelter is wanting and physical & psychological rehabilitation has begun. The United Nations estimates that at least 3 million need tents, water, food and medicines over the next three months. Over 1/2 million houses have been damaged or destroyed. This process will take years after this initial humanitarian & disaster relief effort in progress.
I continue to be emotionally impacted by this devastation thrust upon an already poverty stricken people. I also appreciate all of the support and encouragement from each of you all around the world. On the ground in Nepal (after daily 4+ magnitude aftershocks!?!), m2md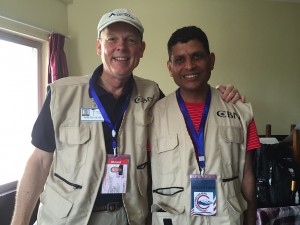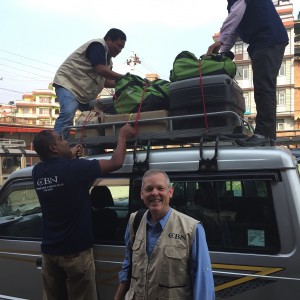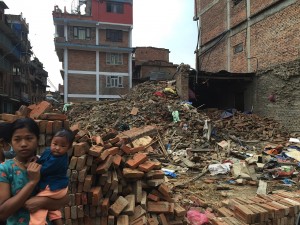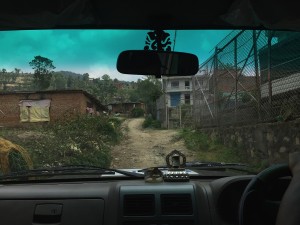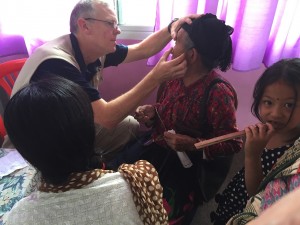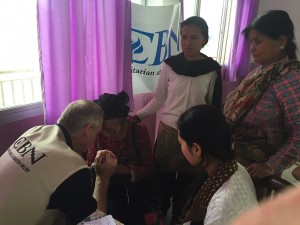 I sit here typing hearing the roosters crow and dogs barking in the streets as I realize, last night, I woke up to a four+ magnitude earthquake officially recorded which was felt at 2.19 am last night with Sindhupalchowk epicenter near Kathmandu! It was almost like someone was grabbing me while asleep. I set up in a panic not knowing what had happened, didn't even acknowledge what it later was confirmed to be, and went back to sleep. Today others commented that their beds shook waking them up!? And I am staying on the 4th floor of my building! It now is a little bit un-nerving.
http://therisingnepal.org.np/news/3344
I went to church this AM at Sundar Dhaka, the church ministering to ex-lepers, paraplegics, widows, & the sick and poverty stricken, in fellowship for 2 and 1/2 hours…hugging and ministering to these outcasts. They are even more in need due to the earthquake impact.
I am realizing more & more with daily confirmations that this is where I need to be, both in my life & theirs. On the ground in Nepal (after the 4+ magnitude aftershock last night!?!), m2md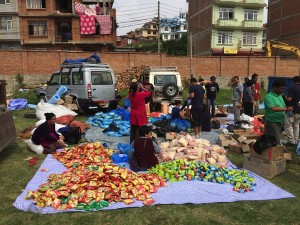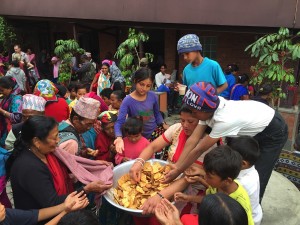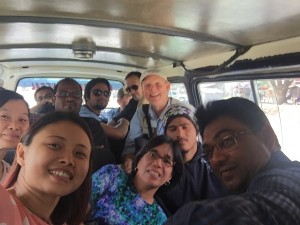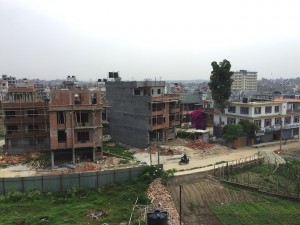 I just landed in Kathmandu, Nepal 9 hours ago into a whirlwind of activity! Jason, your were right about the landing!?! I have met with the Operation Blessing International/CBN team including Israeli/Indian/Malaysian docs, as well as teams from Italy and Samaritan's Purse, Mass General Hospital Boston, Nebraska, & Indiana from the States. I am currently based at the Theological College pictured here until govt. passes & assignments are made. While there is destruction in Kathmandu, most of the devastation is in the countryside villages/towns. On the ground in Nepal (thankfully), m2md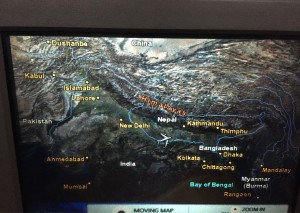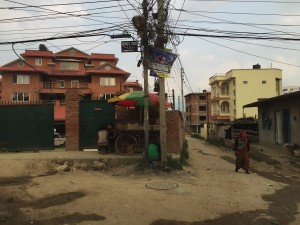 I have been invited by CBN International (Christian Broadcasting Network of Pat Robertson's 700 Club)/Operation Blessing to provide disaster relief medical support in Nepal. I will be leaving shortly, being based initially out of Kathmandu and then into the earthquake stricken villages near the epicenter. I will be working with the Nepalese docs as well as several Israeli MD's in this global effort. Outside Kathmandu, we will be living in tents, cooking our meals around the campfire with no electricity, just like the Nepalese villagers are doing now.
Your thoughts and prayers are appreciated for safety for my team & relief for the people of Nepal (over 7000 have died). I will try to send updates when available via Facebook & this website, although I understand communication is difficult. Carpe diem! m2md
"Be the change you wish to see in the world." -Ghandi
— m2md