This is the home page for Dr. Mark Miller and his family. We hope you enjoy seeing our family pictures  and descriptions of our adventurous  trips. We just moved up to Blowing Rock, North Carolina full-time this year. I have retired from private practice, but busy with Dermasensa (a start-up cosmeceutical company in China), Coolsculpting lectures, missions & family.  We were  in Fayetteville, NC for 25+ years from 1988, although I was born and raised there. We love to travel and go on medical mission trips all over the world. Mark has been to AFRICA (Kenya, Zambia x 2, Zimbabwee, Lesotho, South Africa, Egypt), ASIA (Philippines & China) CENTRAL/SOUTH AMERICA (Honduras, Peru x 3, Belieze, Ecuador, Costa Rica x 2) and MIDDLE EAST (Iraq'03,  also spending some time in Iran, Israel, Jordan & Syria in the 1970′s). Carpe diem! mark, beth, will & jo, victoria & colin, shelby
The Society of the Cincinnati is the nation's oldest patriotic organization and it's first hereditary organization founded in 1783 by officers of the Continental Army and their French counterparts who served together in the American Revolution. Members of the Society are qualified male descendants of these veteran officers, and are a vibrant community of fellowship and high purpose, dedicated to preserving the memory of the heroes who secured the independence of the United States, and their patriotic sacrifices that made American liberty a reality.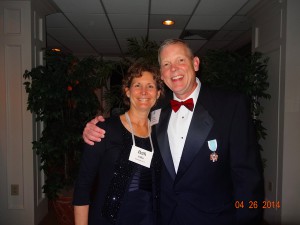 I'm at the Tree of Life in the Garden of Eden where the Tigres and Eurphrates rivers join in Iraq! My 40th BD F-16 Flight! And my girls are cleaning me up back home! That's Shelby's bunny on my shoulder which use to travel with us. I became a Marathon Man January 10, 2010 after finishing 26.2 miles in 5 Hours, 33 Minutes and 11 Seconds at the DisneyWorld Marathon with Victoria & her soon to be husband, Colin!!!  Beth & I have since run another Disney Marathon Jan.2013 and I've run Half-Marathons with my Will & Shelby!!!